To see if a sitter's schedule matches your needs, simply navigate to the Availability section—located beneath the Trust & Safety section of their profile.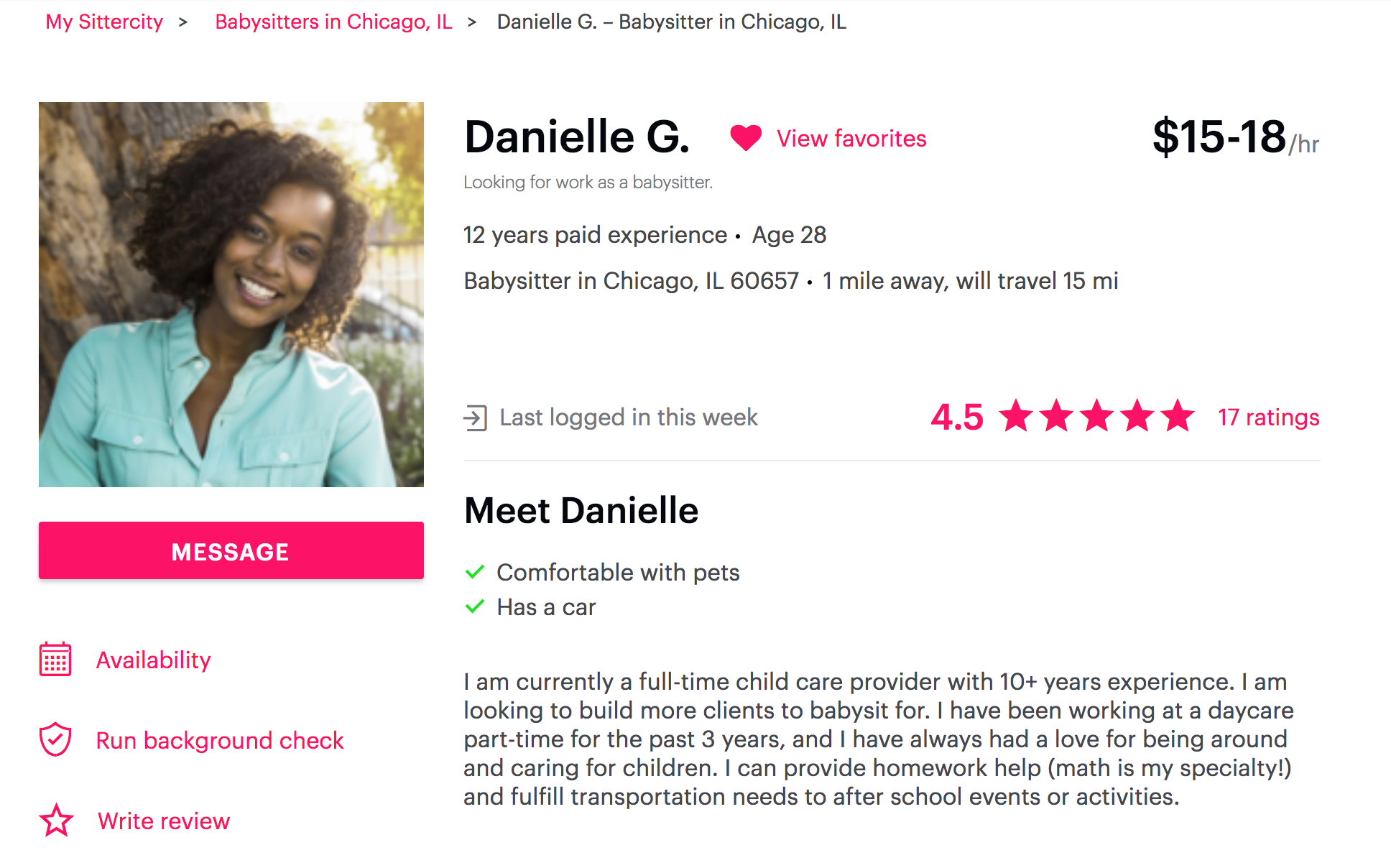 Sitter profiles on Desktop will show detailed, confirmed availability once a sitter updates it. This means that the sitter has updated their availability in the past 30 days, and is available for work at the displayed date(s) and time(s).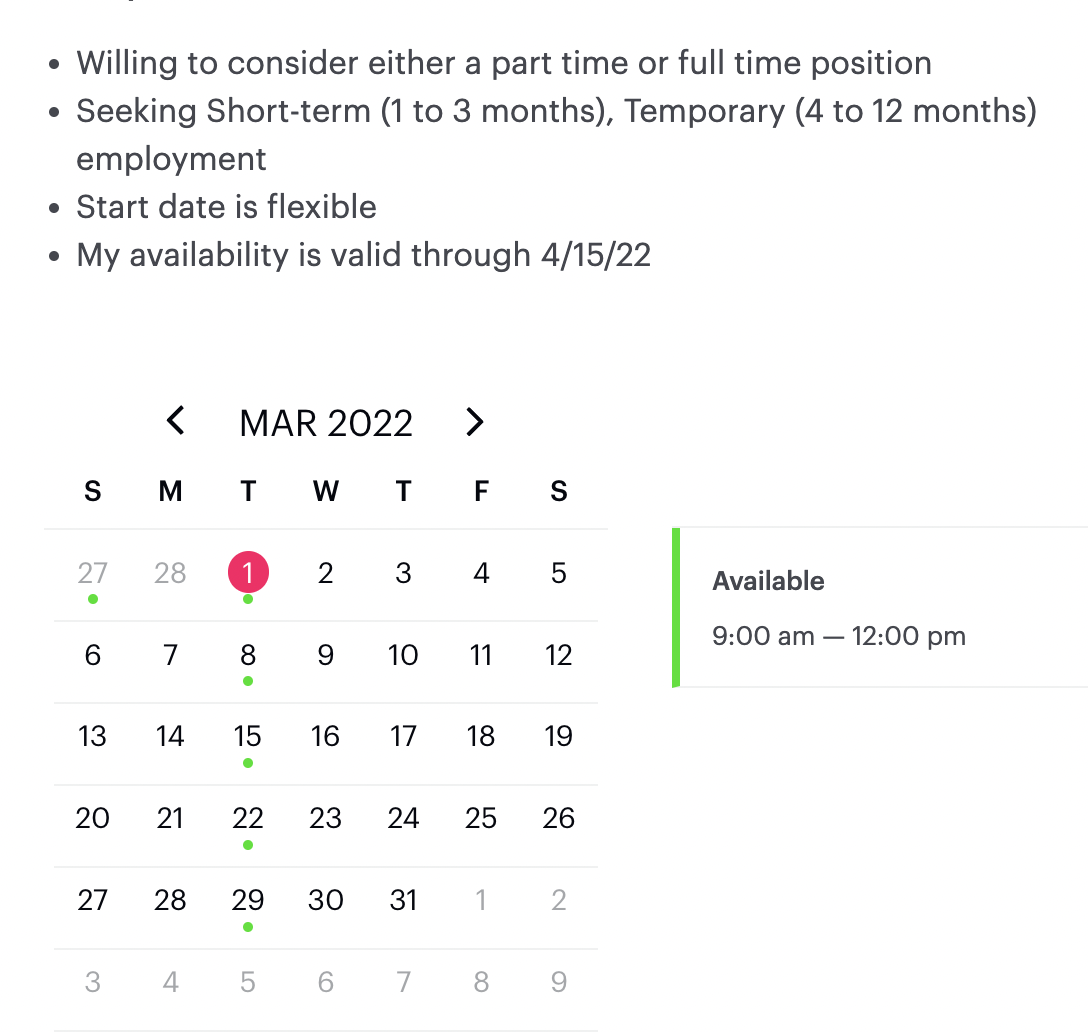 Once you find a sitter you like, we recommend reaching out directly to the sitter to set up an interview or booking.
Sitter Availability FAQs:
Is there a way I can search for sitters whose availability matches my needs?
Yes -- you can search by availability! Learn how to here.
How do I know the sitter is really available when they say?
Confirmed availability is the strongest indication that a sitter will be available, since it must be updated on a monthly basis. To get a further confirmation, most parents either send an interview request (on Android) or message the sitter directly (on the web).
Are sitters only available when they say?
Even if a sitter doesn't appear to be available, you may message them directly (or send an interview request on Android) for any time desired.
How do I find sitters with confirmed availability?
Sitters with confirmed availability are more likely to appear at the top of search results, since they are generally more active. At this time, there is no way to directly search for sitters by their availability.
Are sitters with confirmed availability better/vetted?
At this time, there is no difference between sitters who have confirmed availability and those who don't. Instead, you can view their reviews, badges, and references to gauge the quality of a sitter on our site.
What do I do if I like a sitter without confirmed availability? Does that mean they are inactive?
Sitters may be a great fit for your family, even if they don't have confirmed availability. To see if they're active, you can see their last login on their profile.