When creating an Adventure, your availability schedule will be auto-filled from the general availability you have listed on your Babysitter profile. If you need to edit this schedule, you can do so directly on the Adventure availability page.
Posting multiple Adventures? The availability you list on your most recent Adventure will update the availability schedule for all of your active Adventures.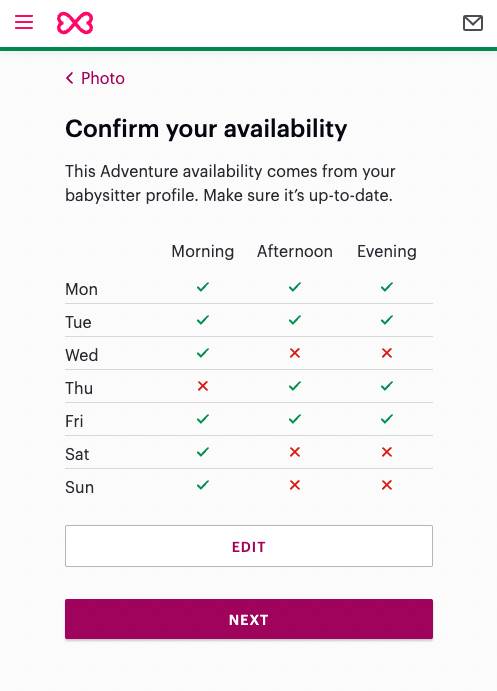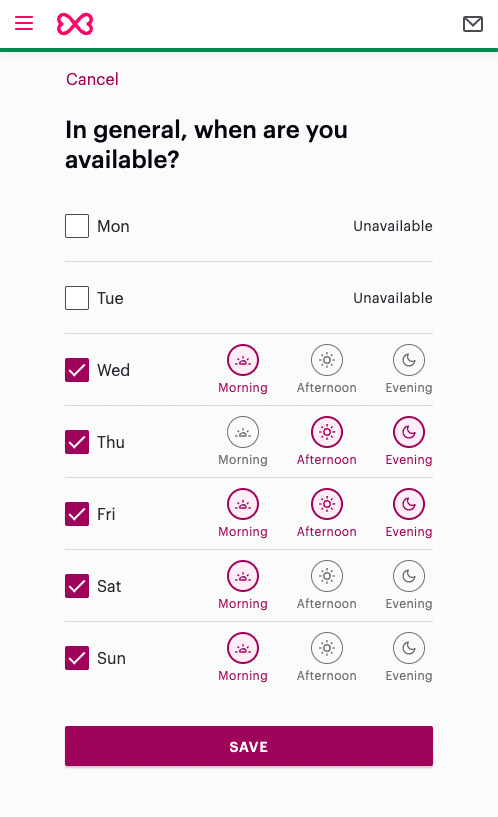 Keep in mind, this availability schedule will only be reflected on your Adventure, and not on your profile.