Making changes to your profile is easy! To get started, click Edit Profile from your dashboard. You can view, edit, add, hide, or show each of your profiles.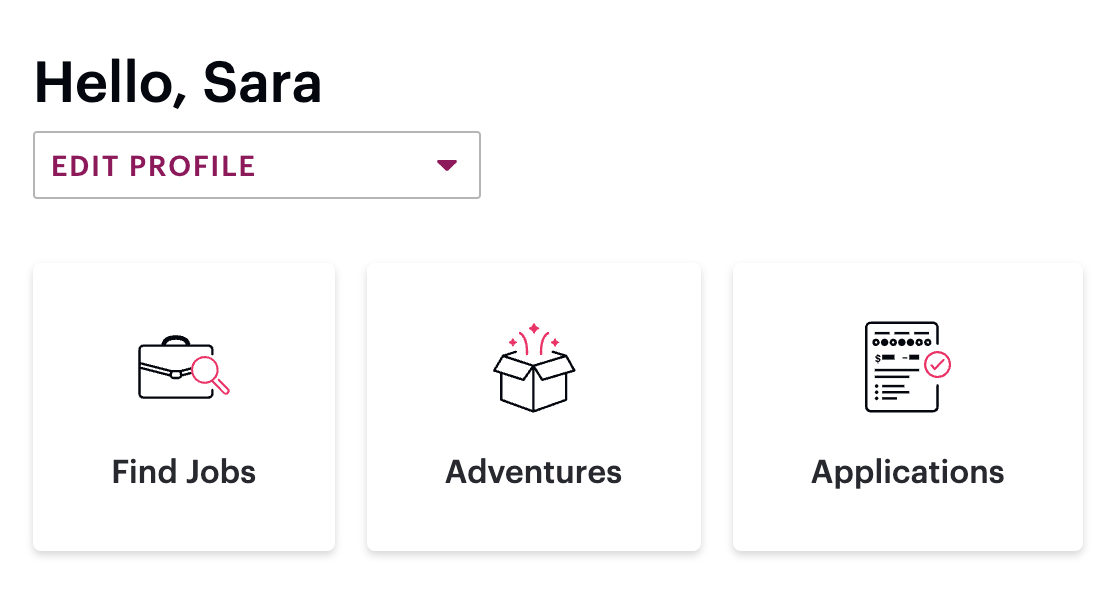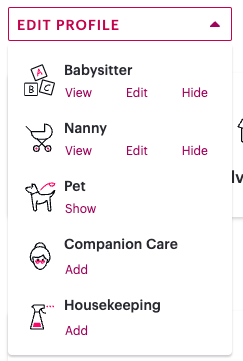 View: See how your public profile displays to parents. View your written bio, background check badges, ratings, reviews, availability, and more.
Edit: Make updates to your profile as your rates or availability changes or qualifications and experience expands.
Add: Add additional care profiles to your account. Adding profiles allows you to apply to those specific care jobs.
Hide: Hide your profile so it's no longer visible to parents on the site.
Show: Make your hidden profile visible again.