By setting your availability, you can let families know exactly when you're free to interview or provide care!
Simply click on Availability from your dashboard on web, or Manage availability from the app home screen. Once you're in the Availability menu, you can add, view, edit, or delete your availability.
Add:
Start by selecting the pink + icon at the bottom of the page. On the next page, select your available dates and add one-time or recurring time slots.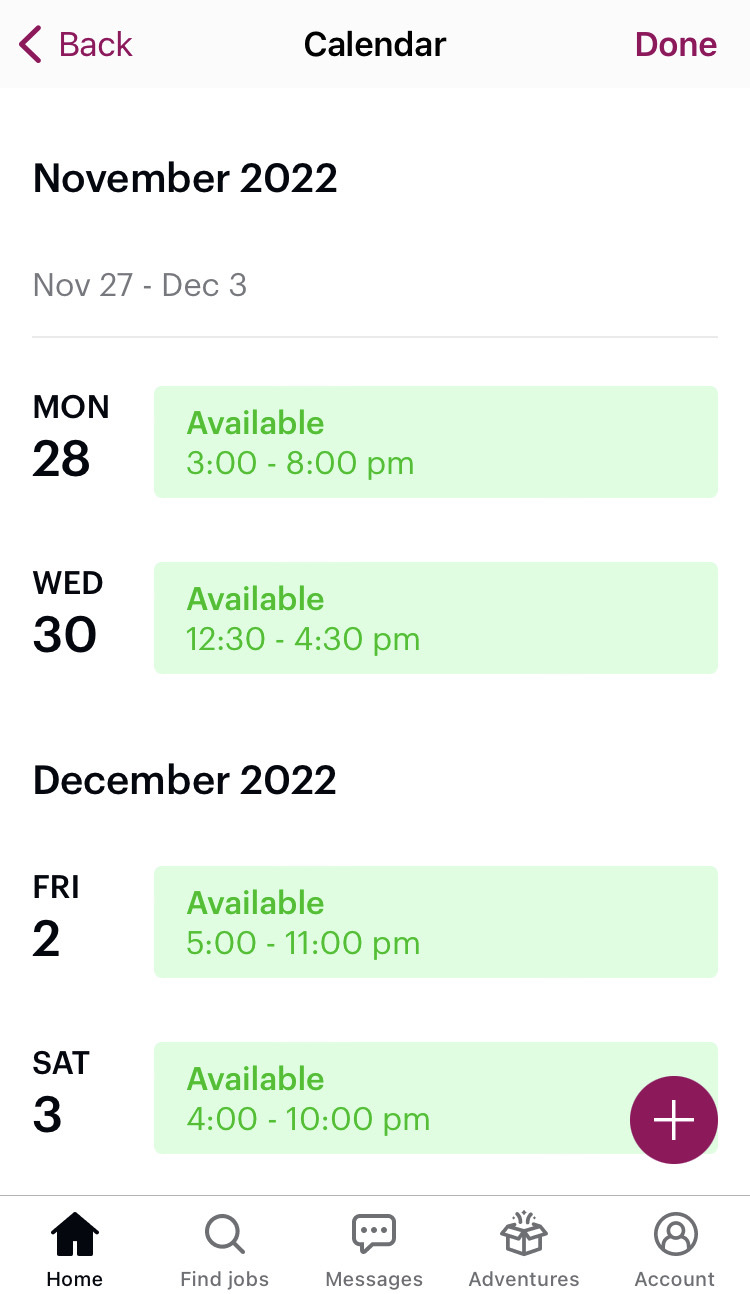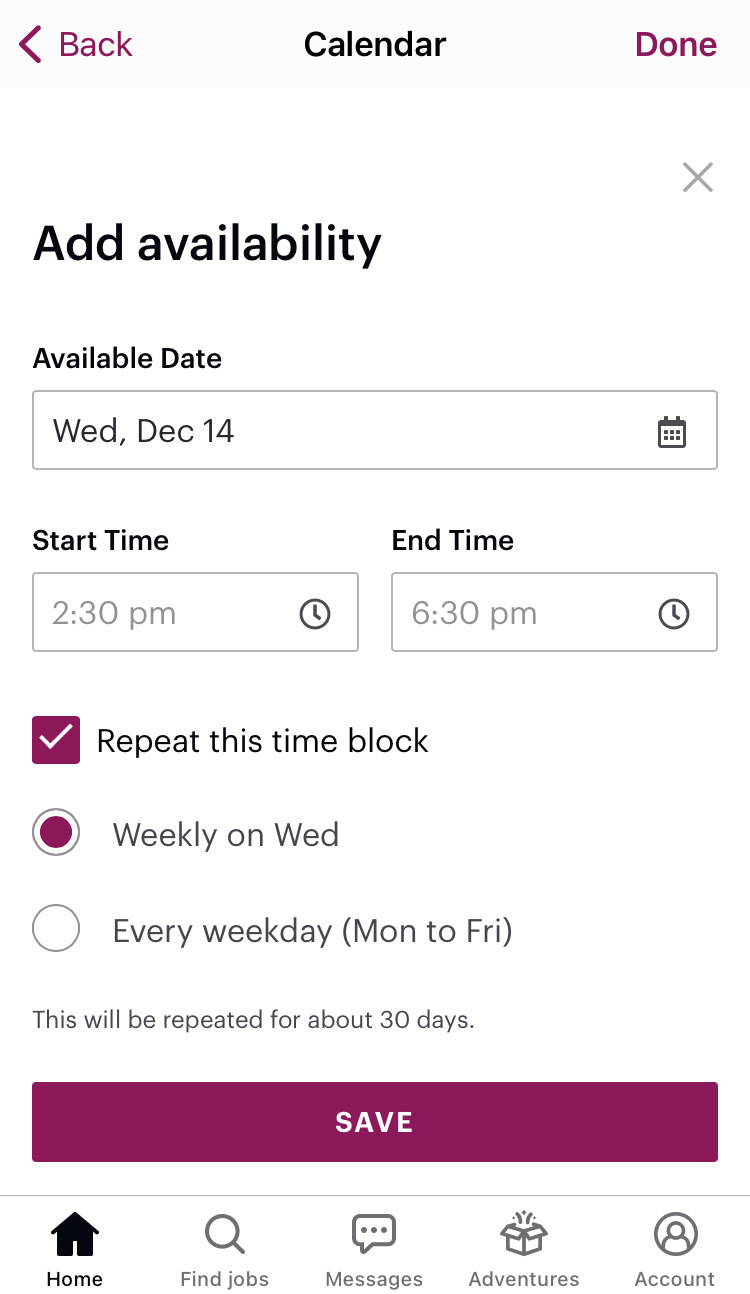 Keep in mind:
You can add new one-time availability blocks up to 30 days in advance

Any availability blocks that overlap will be merged (for example, 4-7pm + 6-9pm will become 4-9pm)

Availability blocks can go into overnight hours, up until 4am

Overnight availabilities will be shown under the day they begin
View
Clicking into the Availability menu will allow you to see your current availability.
Edit
Click on the block of available time you'd like to edit. From there, you can modify or remove availability by adjusting the time & choosing Save, or by selecting Delete.
You can only edit one block at a time, even if you created multiple blocks of availability at once