You can let families know when you are typically available to provide care during the week by updating your general availability.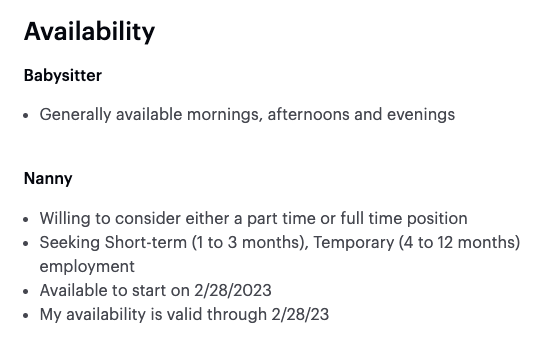 NOTE: General availability differs from your confirmed availability calendar.
To add your general availability, log in to your account on a web browser and select Edit Profiles from your dashboard, then Edit the profile you'd like to make updates to.
From the Edit menu, find the Availability tab on the left side of the screen, (or from the dropdown menu at the top of the page on mobile web) to add and edit the days and times you are generally available during a typical week.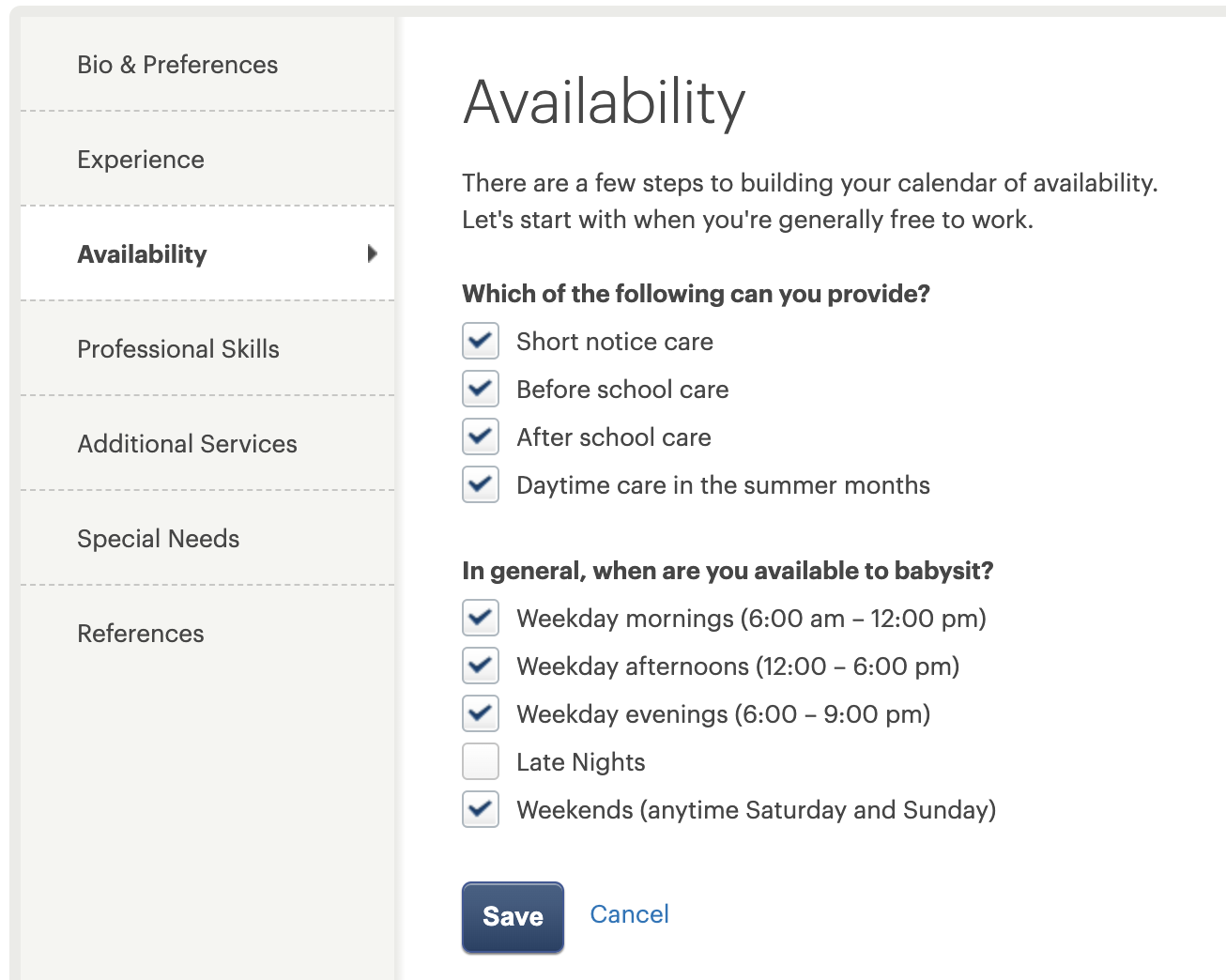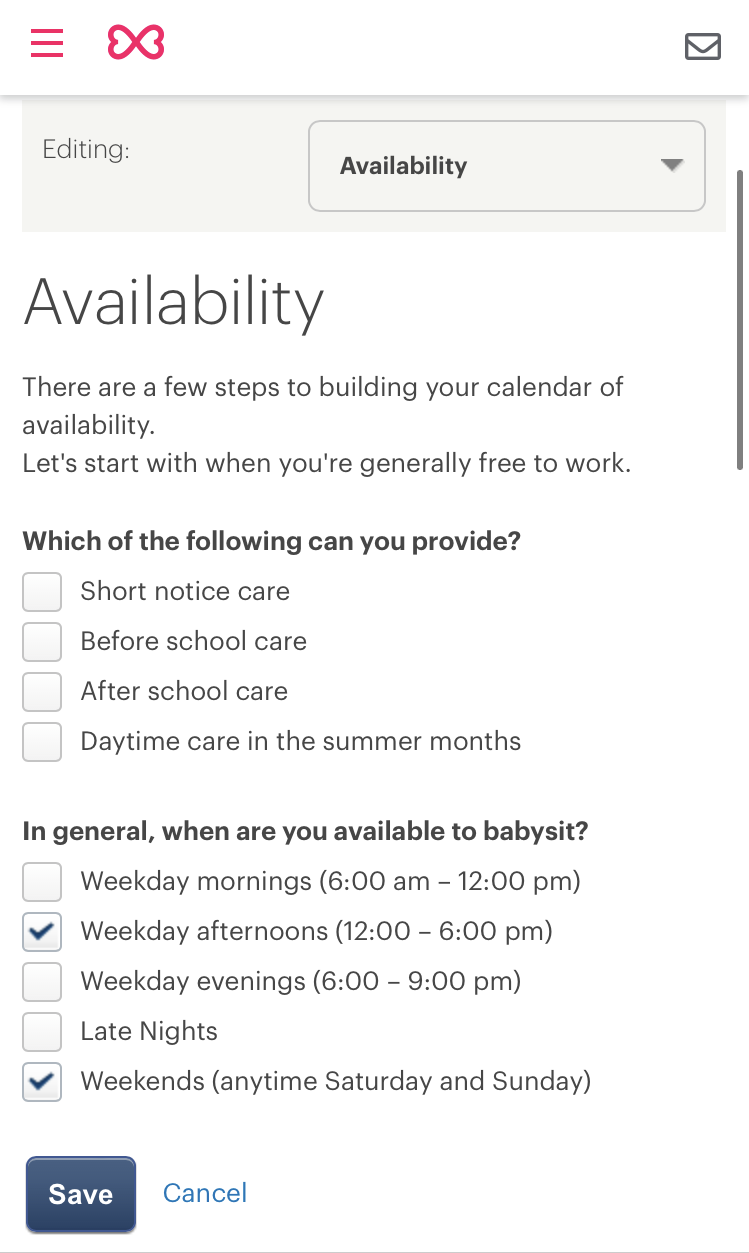 For Nanny, Pet Care, Companion Care, and Housekeeping profiles, you may set your general availability schedule up to three months in advance.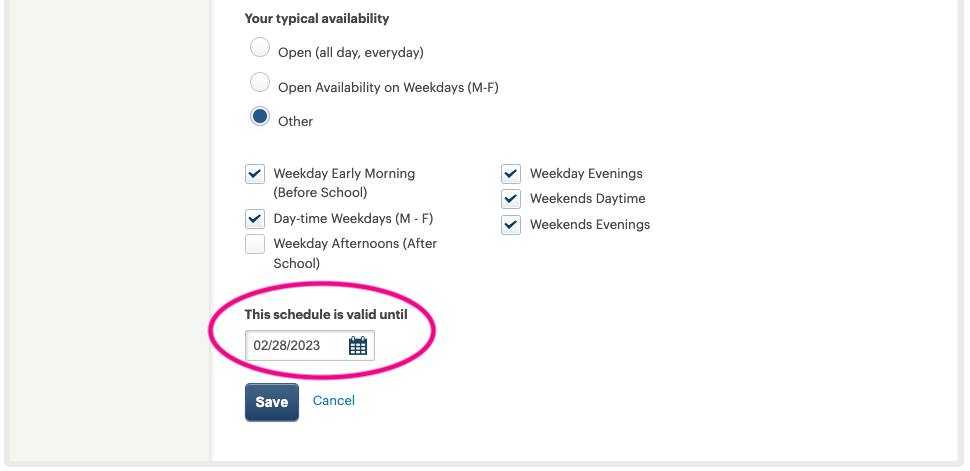 Make sure to save your changes so families can view this updated information on your profile!