At this time, for safety and security reasons, there isn't a way for you to share the results of your background check directly through our site, and no detailed information is displayed on your profile. There are two ways in which background check reports can be shared between you and families:
You can save the page from your web browser to your desktop and send it as an attachment through a personal email account.

Pull up your report under the My Background Checks page, and then "View Report".

A new tab will open displaying the contents of your report. In any blank area of that page, right-click to "Save As" a PDF — this is also under the "Print" option.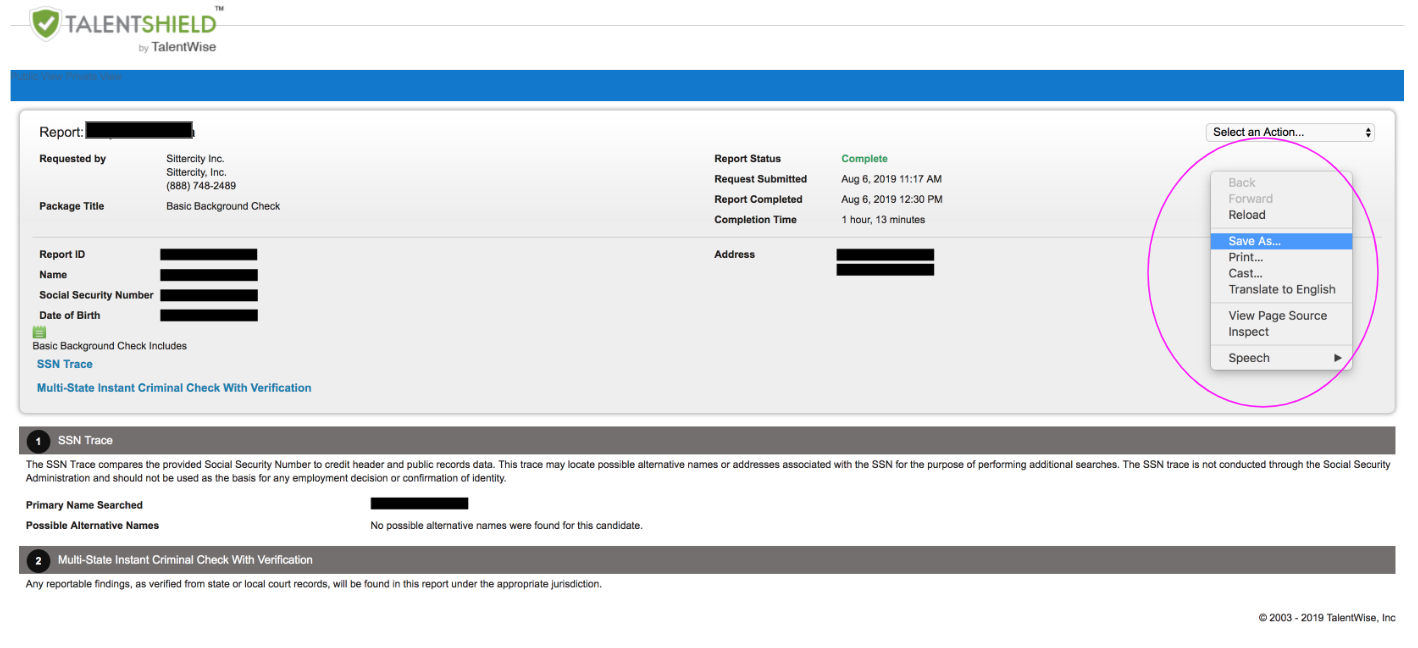 Simply printing the page from a browser and sharing it with a family as a physical copy could work, too!
Please be sure to check out our Trust & Safety Center for additional important information regarding trust & safety on Sittercity.