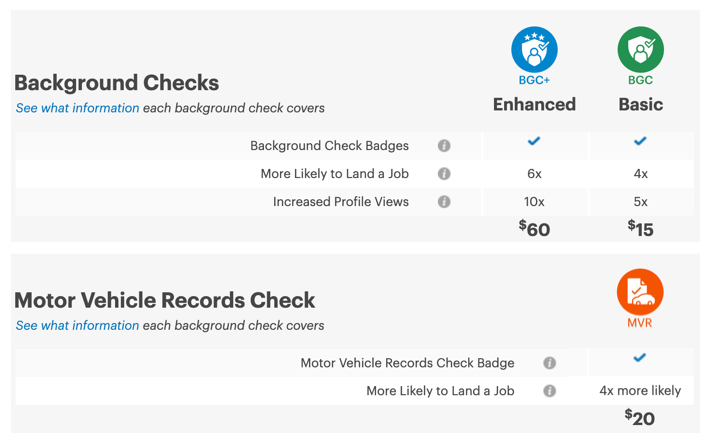 For additional information, read about what each background check covers.
NOTE: Background checks are only valid on your profile for 3 months.
NOTE: At this time Motor Vehicle Record checks are not available for the following states: Alaska, New Hampshire, Pennsylvania, Utah and Washington.
Please be sure to check out our Trust & Safety Center for additional important information regarding trust & safety on Sittercity.