If you're receiving a "Complete Your Profile" message but you have a completed profile, this could be due to one of two reasons: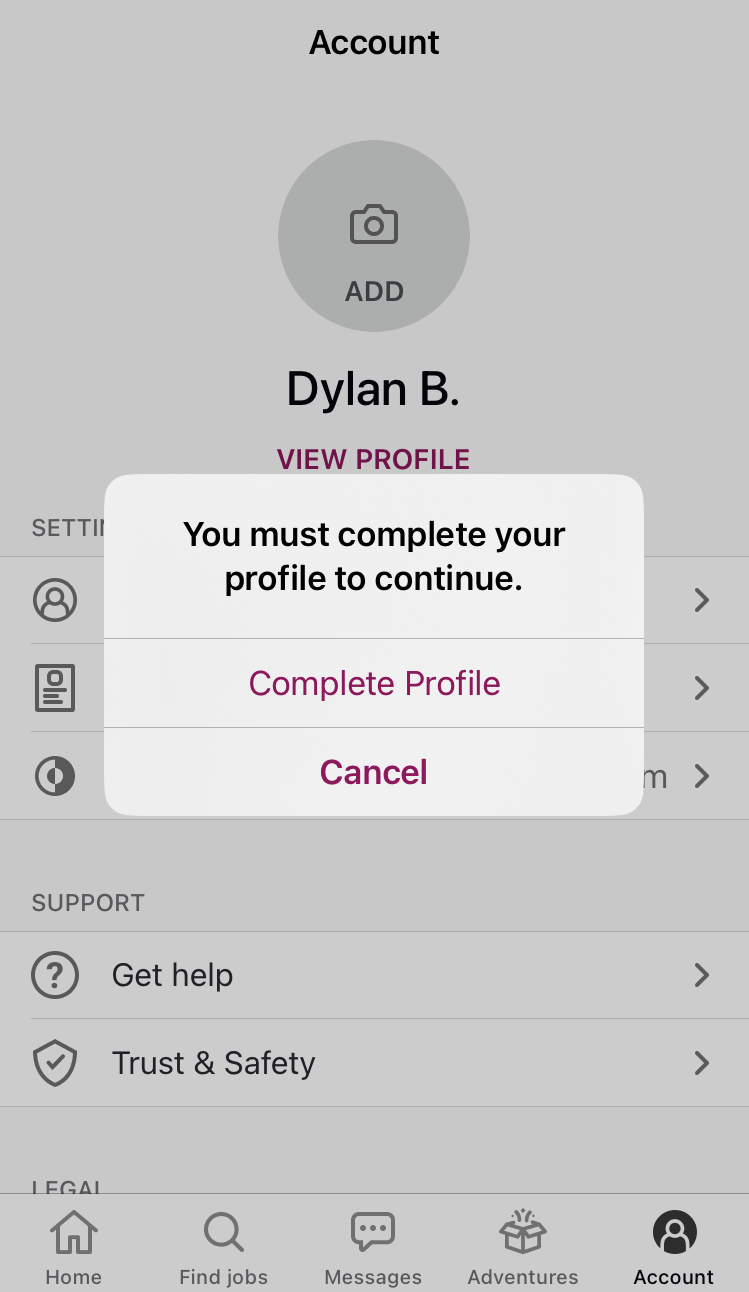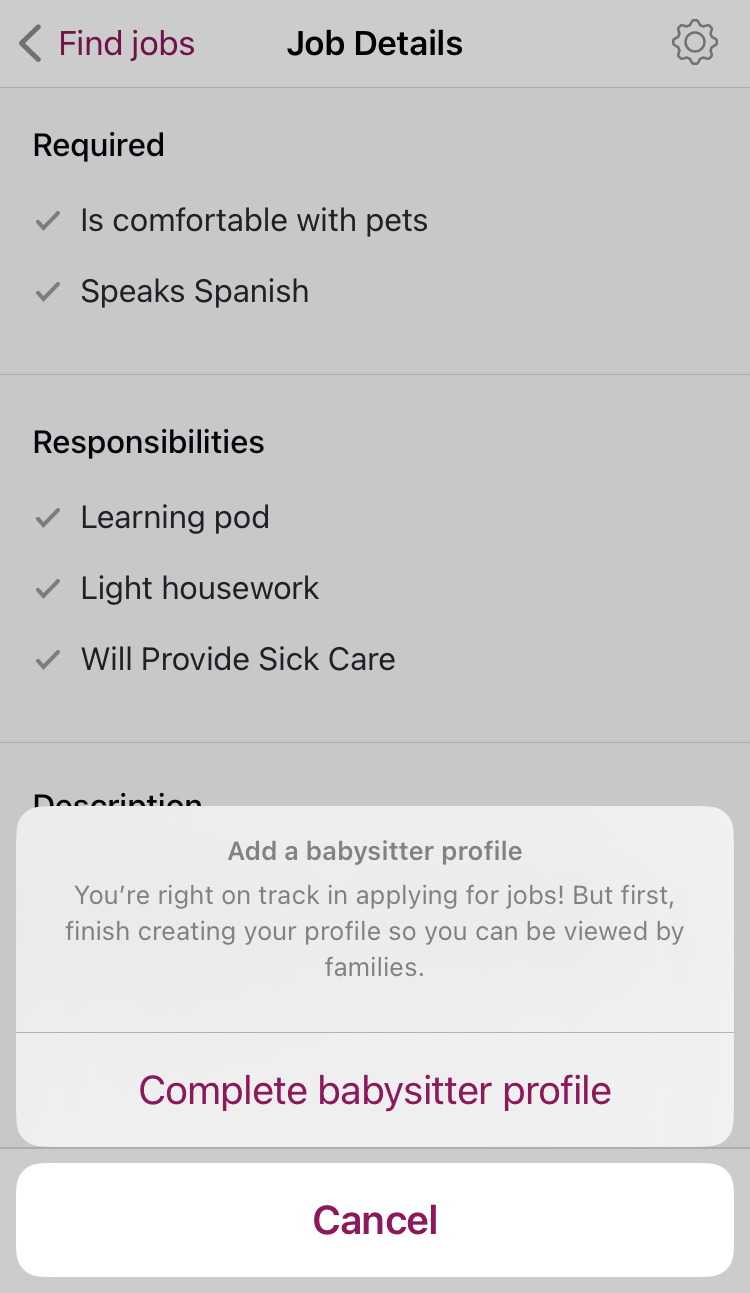 You have the wrong care profile:
On Sittercity, you must create a profile for each care type you want to apply to. For example, you may be seeing this error message because you're trying to apply to a babysitter job, but only have a nanny profile.
You can add additional profiles by logging in on a *web browser, clicking on Profiles, then clicking Add.
*This MUST be done on a web browser, as this feature is not yet supported on our mobile app.
Your app needs to update:
For this, we recommend logging out of the Sittercity app and logging back in. This should help update the app and correct the error message. If you're still having difficulties, we also recommend using Sittercity on mobile web or a computer.