You can order background checks directly from a sitter's profile! Select Run background check from the left rail on the sitter's profile, or the Run button in the 'Trust & safety' section on the page. Choose the background check that best fits your family's needs.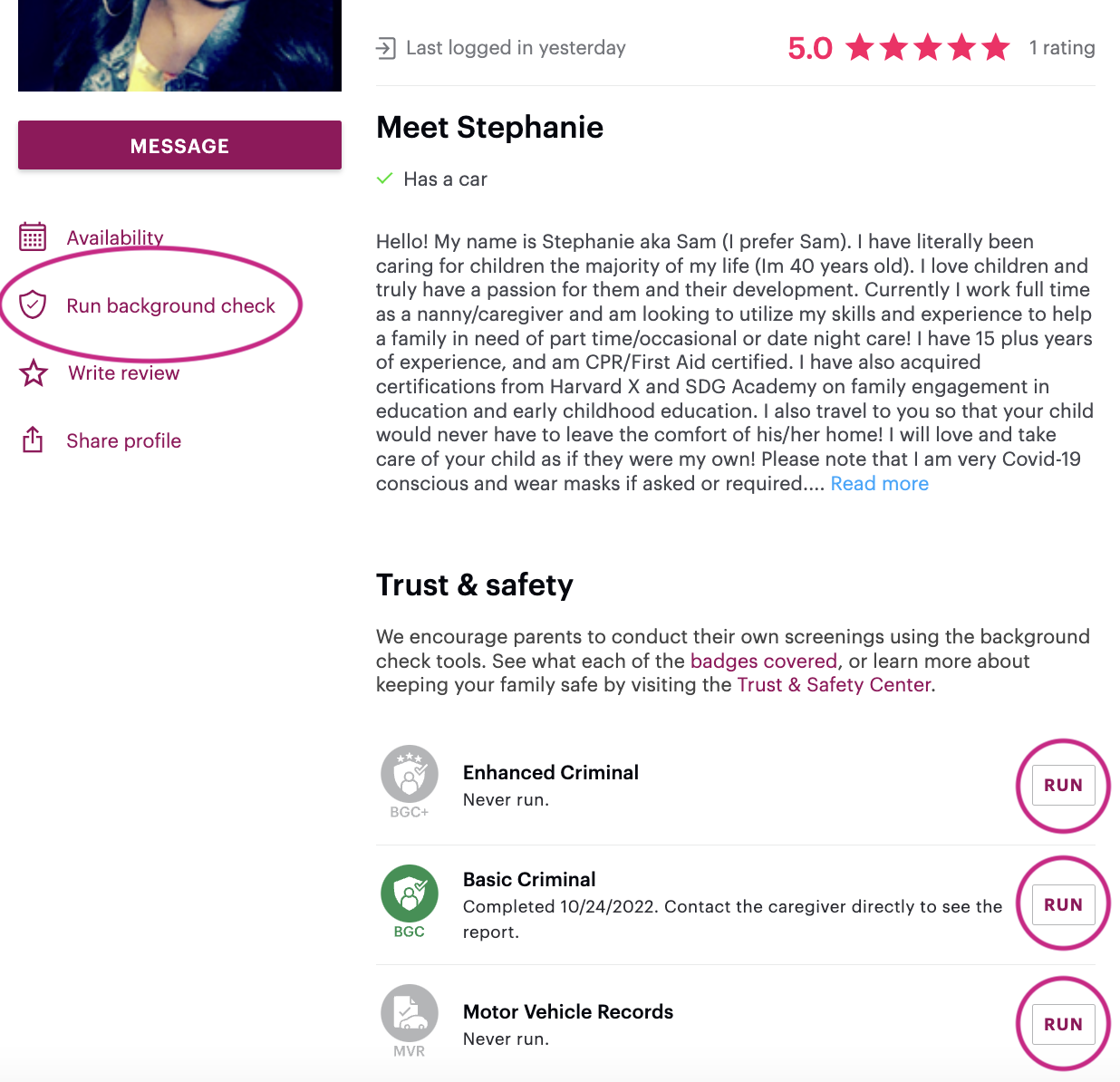 Below are the different background check options offered on Sittercity and processed by Checkr.
After you purchase a Background and/or Motor Vehicle check for a sitter:
Accept & Complete
The sitter has 3 days to accept and complete it. You'll be notified if they decline or don't complete the offer.
Processing
When submitted, their information is processed by Checkr. It generally takes around 3 days to process, but can sometimes take longer.
Profile Badge Updated
Once the check is completed, badge results will be updated on the sitter's profile, and your credit card will be charged. You won't receive a copy of the report directly.
Please be sure to check out our Trust & Safety Center for additional important information regarding trust & safety on Sittercity.