To submit a review for a sitter, first go to the sitter's profile page. On the left rail of the sitter's profile, select Write review.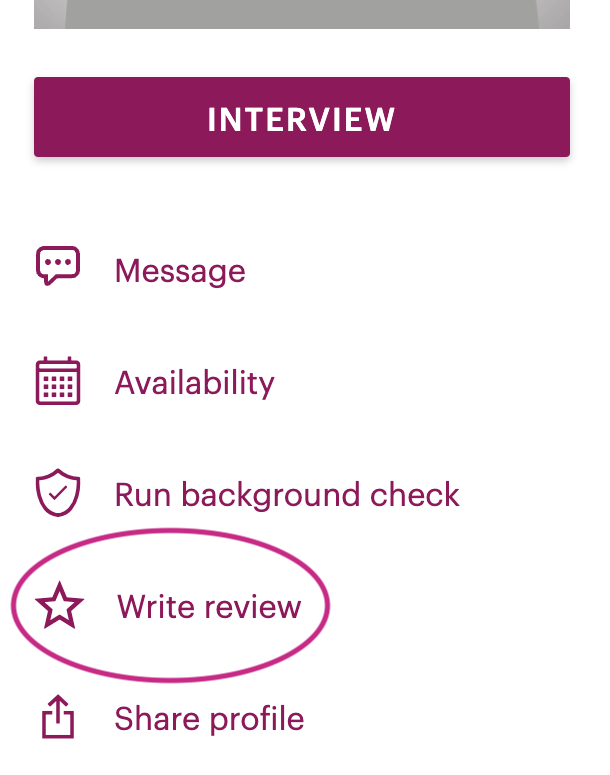 Leave your rating and public review for the sitter for other Sittercity members to see and reference.
For iOS and Android app users:
Select the three dots at the top right side of the sitter's profile to leave your rating on Android: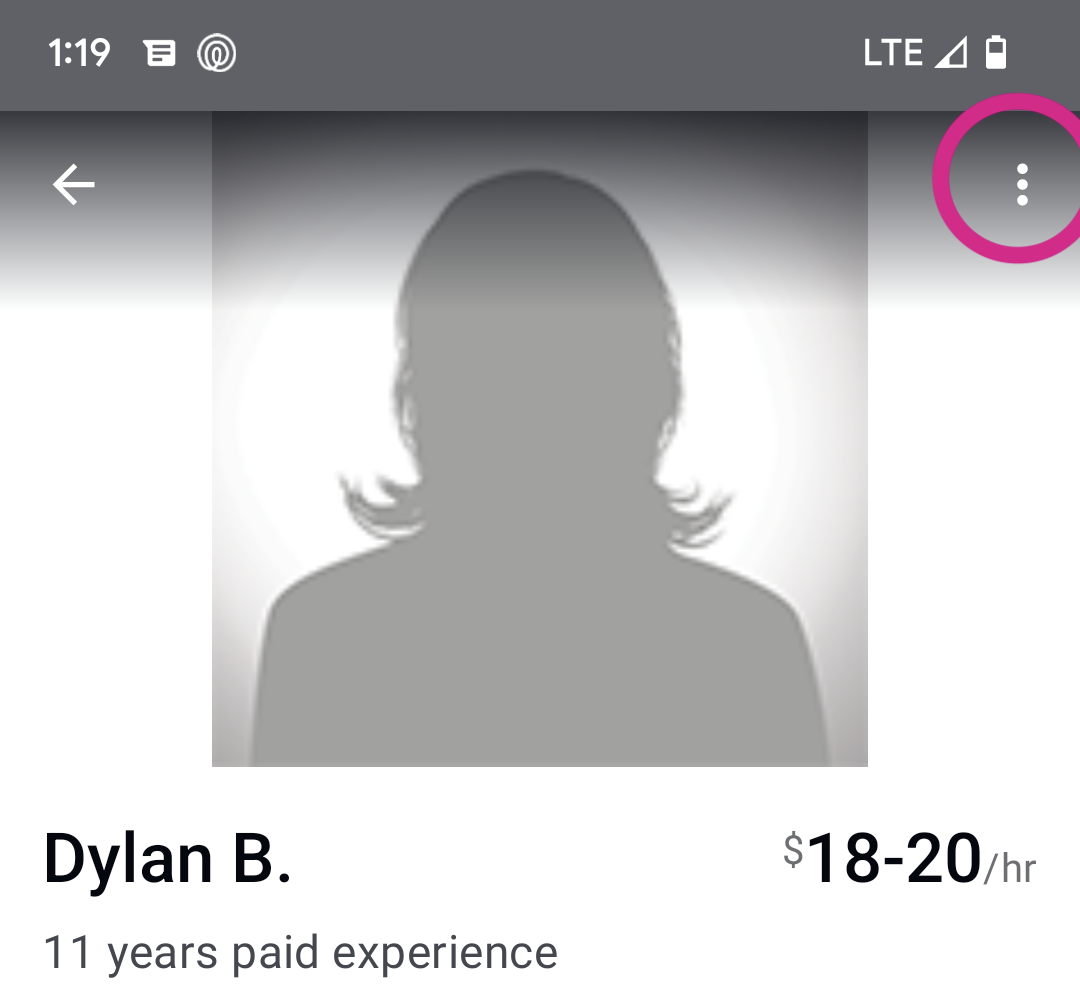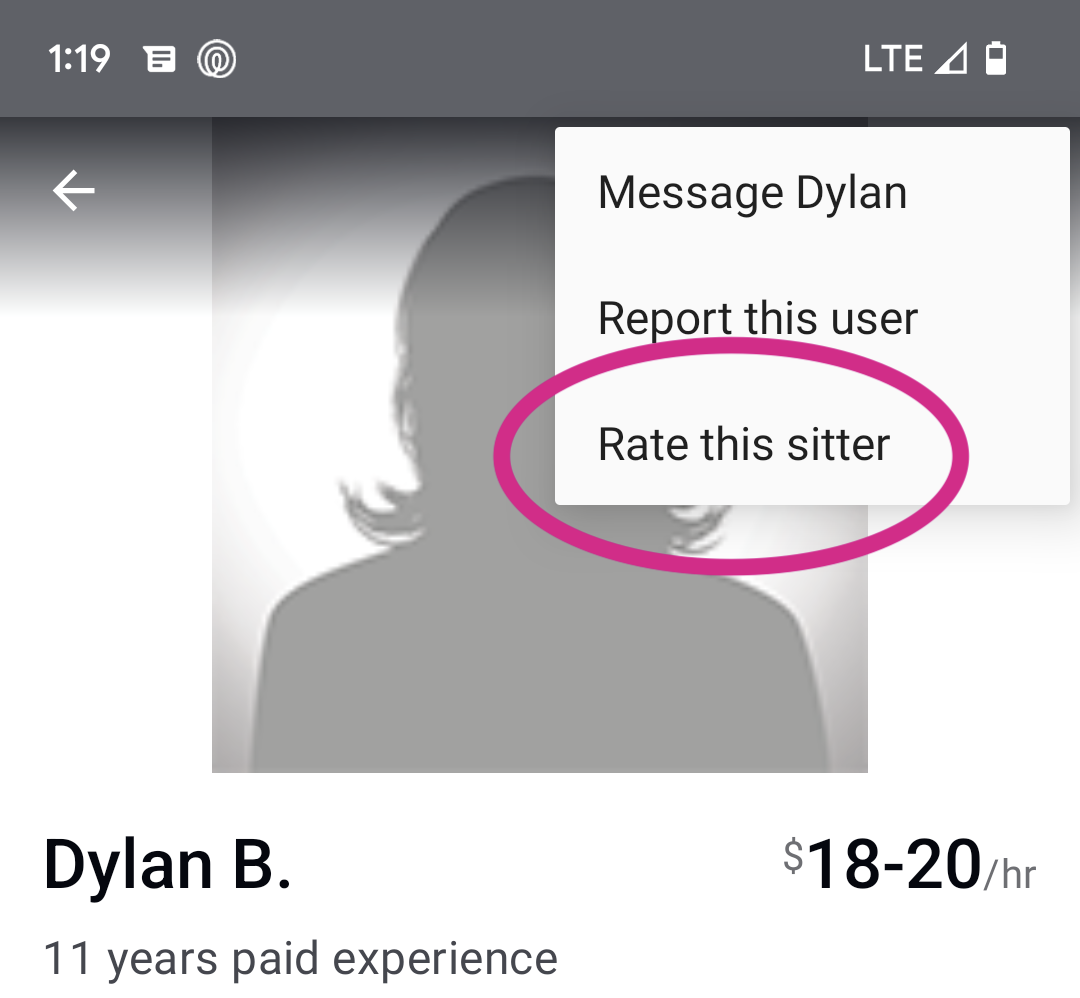 On iOS, navigate to the your message thread with the sitter to submit your rating and review: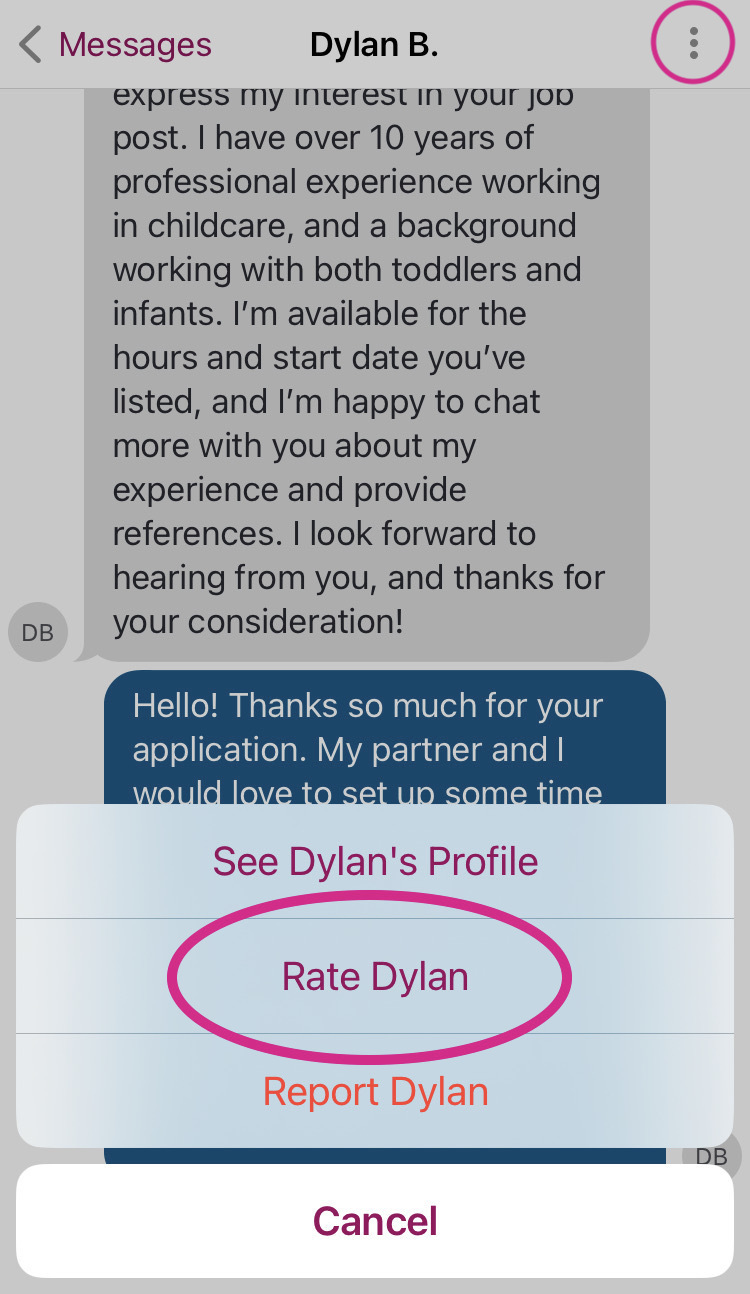 Please note, you must be a Premium member to leave a sitter review. Read more about membership options here.