Searching for sitters by their availability --that is, finding sitters who have reported availability on a specific date or time -- is easy!
First, navigate to the search menu. Then:
Enter your search criteria (date & time) in the left rail

All sitter results that match your search criteria will then be displayed!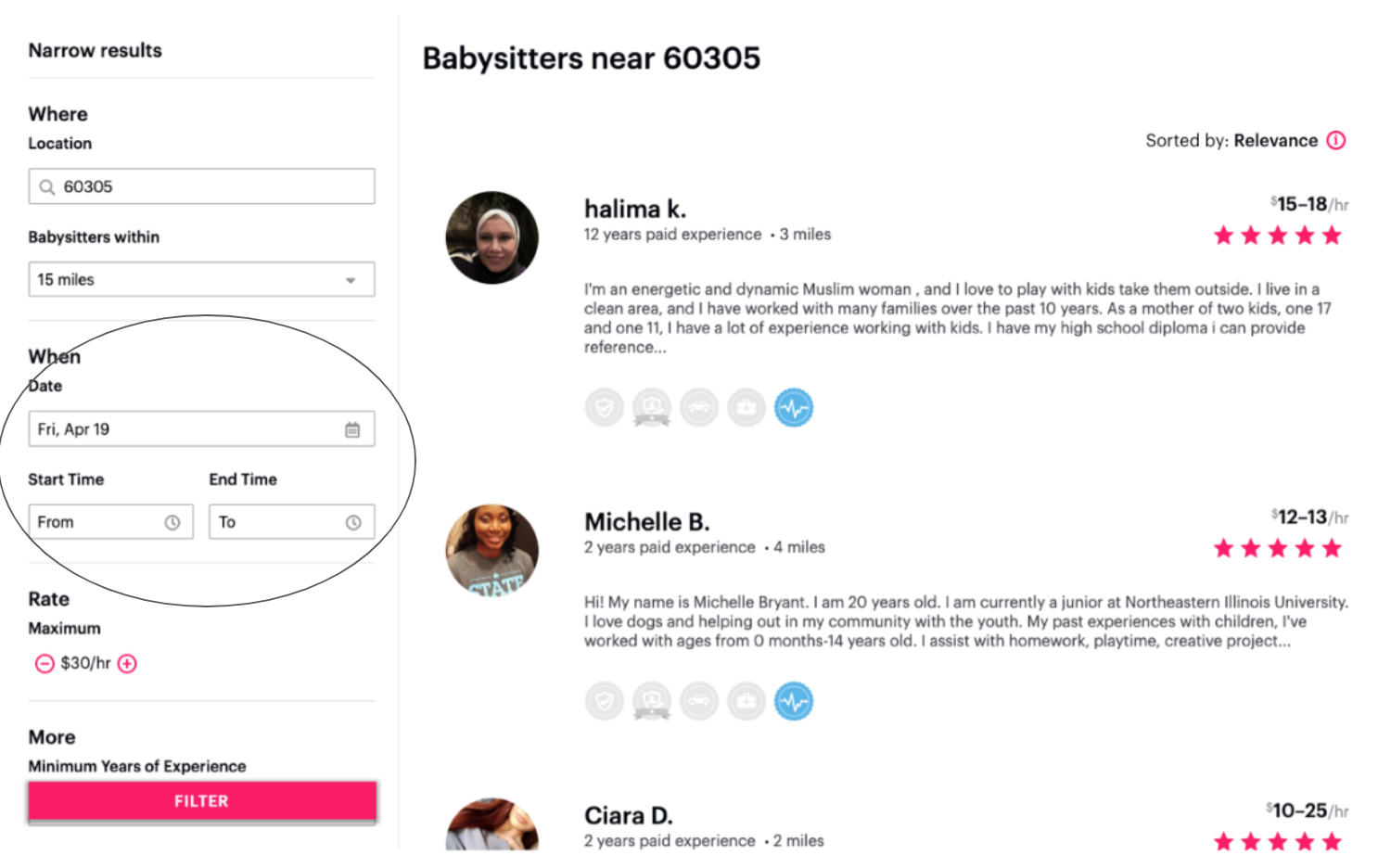 FAQs:
The sitter's profile availability doesn't match my request exactly. Why?
Since parents have expressed flexibility in their plans, the search will return sitters with ANY overlapping availability - which could be less than, exactly, or more than the desired availability block. Use the calendar on the profile to see the exact time a sitter is free.
What do I do if there are no sitters available in my area?
Many sitters may be free even if that don't use the specific availability feature (only ~30% of sitters fill out specific availability). You can use the "All sitters" search to ask sitters directly if they'd like to take on your booking.