Sittercity Adventures is an exciting new feature on the Sittercity platform!
With Sittercity Adventures, sitters create and offer fun, enriching at-home experiences for kids. An Adventure can be an extra special activity to add on to the normal babysitting and childcare services you're looking for—like baking and decorating cupcakes—or more of a standalone event you'd like to book the sitter for.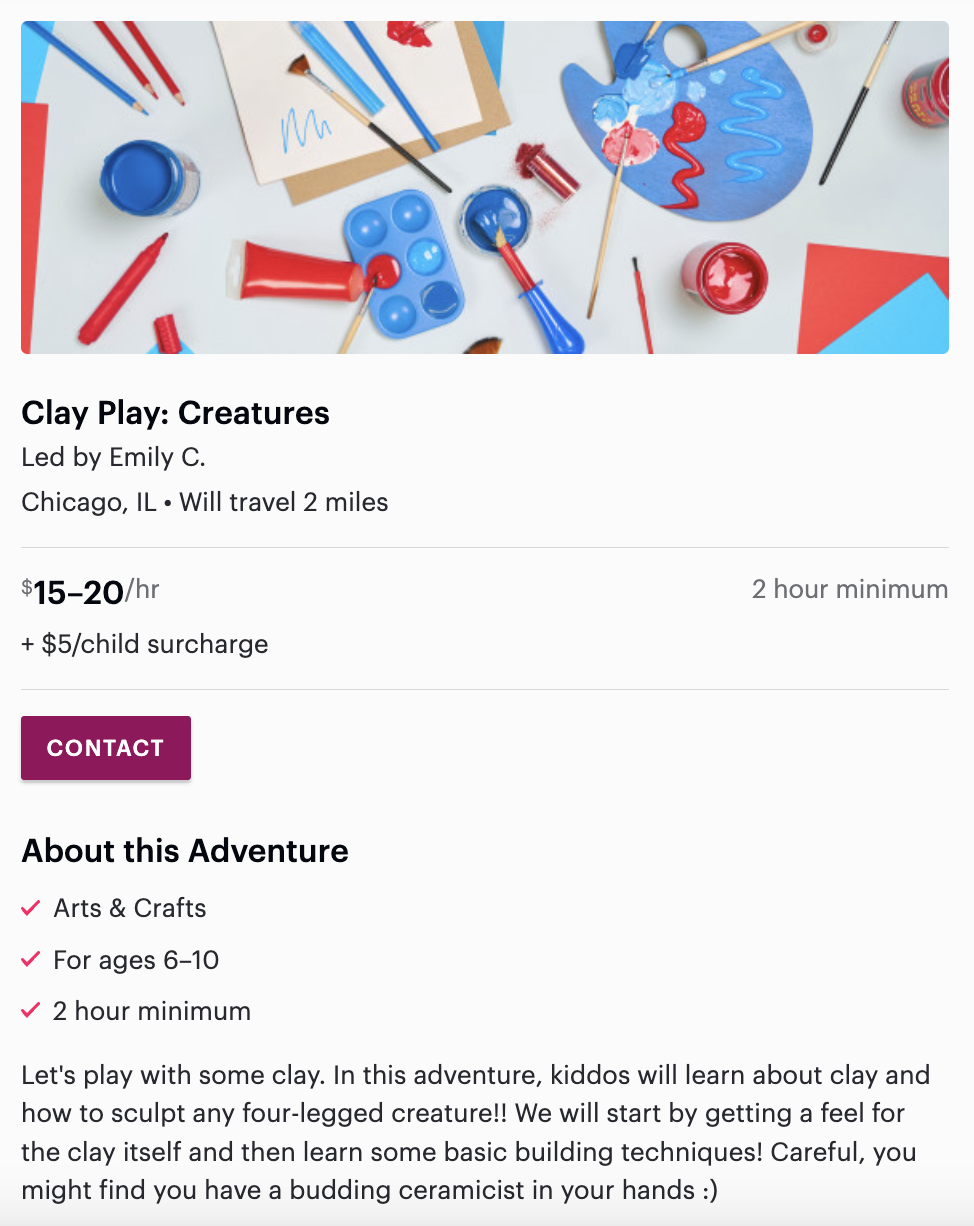 There are seven different Adventure themes to explore: Arts & Crafts, Food, Sports & Exercise, Performing Arts, STEM, Education & Outdoors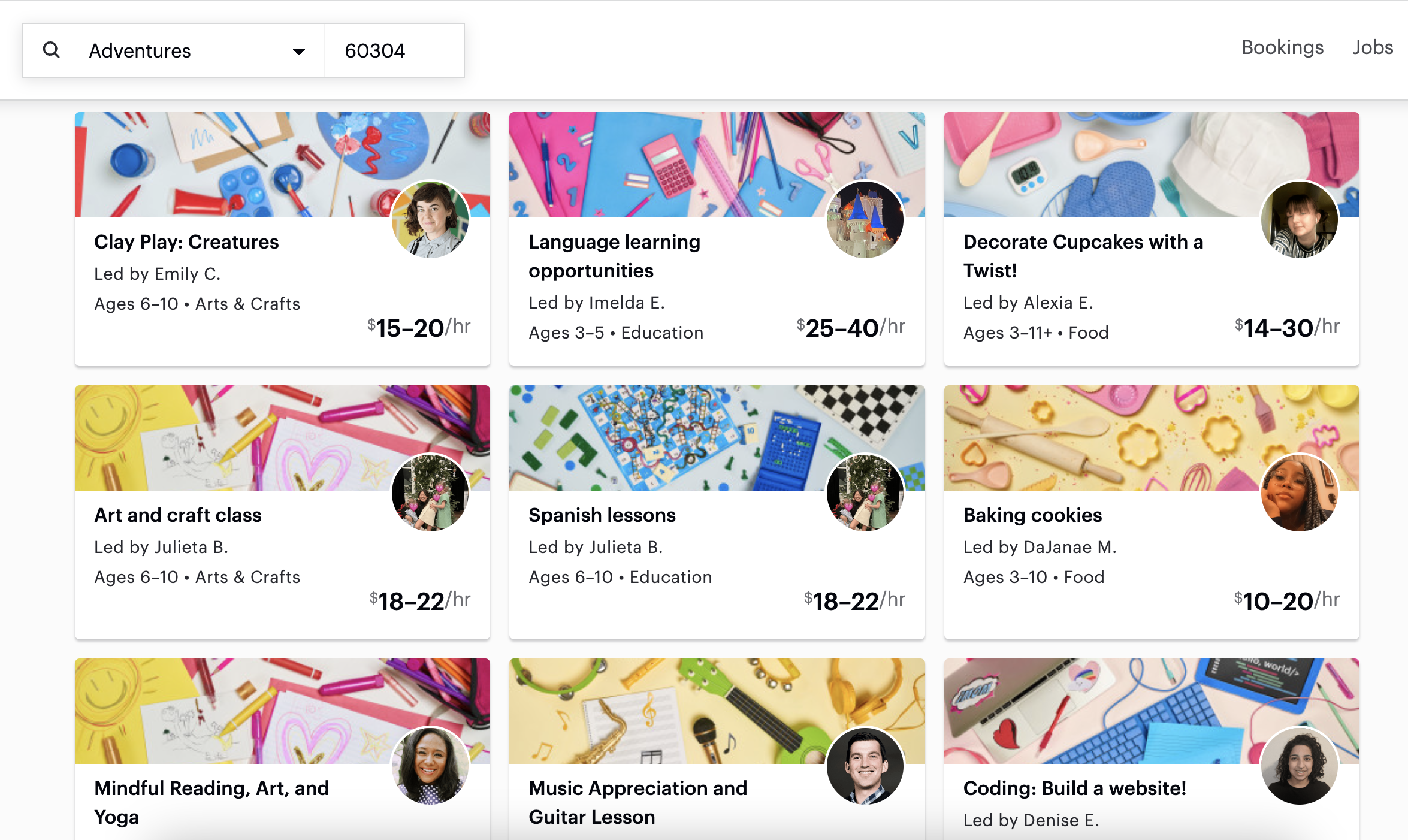 Browse Adventures in your area, check out our Sitter Adventures FAQ, and read more about how Adventures work here!